The rollerski race for everybody who loves a challenge – amateur and elite skiers at the same starting line!
Welcome to the world's biggest rollerski race – Alliansloppet!
29 August 2020
Do not miss this exciting happening in Trollhättan's beautiful surroundings.
About Alliansloppet
Alliansloppet started in 2007 and has since then grown to a popular event for amateurs as well as the elite skiers. The race starts around the beautiful sluices in Trollhättan and continues around a 16 km long loop. The course is not technical demanding when it comes to downhills which makes the race great even for beginners. The race is in classic technique and has three race lengths to chose from; 16, 32 and 48 km. Competition classes are 32 and 48 km. Open classes are 16, 32 and 48 km. In 16 km category it is even possible to race with inlines, with or without poles.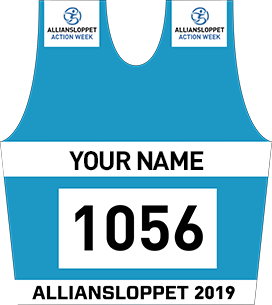 News!
Like a Pro …
Make your own personalized bib with your name on it when you sign up before June 30 for an extra cost of 200 SEK.